January 17th, 2012
hahaha gotta love my school.
January 13th, 2012
Gotye: Somebody That I Used to Know
the orignal from what I posted the other day. so good.
thanks to my boyfriend, I find these really cool and talented musicians. 
January 12th, 2012
Walk off the Earth: Somebody That I Used to Know
SO rad.
January 8th, 2012
Of Monsters and Men - Little Talks
Loving them right now. My dear goodness.
November 9th, 2011
oh. my. dear.
this is every girls dream, to be wooed as such.
June 27th, 2011
April 8th, 2011
and umm, thank you bonnie.
I just, just LOVE babies!
March 13th, 2011
February 25th, 2011
Dusty Springfield - Son of a preacher man (via gferdinandus)
So it's a little past, but our valentines evening was eventful. To say the least. 
Kolin was a stud for planning a surprise dinner out to Shogun for me, we dressed all fancy and started our little venture, just to get down the street where my car was on empty and decides to die on us as we are pulling into the Shell station right before the freeway. 
Seriously, it was not even 10 feet from the pump, but it wouldn't budge. Kolin had to go in and ask a nice man to help us out, luckily one was available. 
Fun times.
This song was humming through my head from earlier in the day. Naturally I don't know all the lyrics and sing only the chorus. I truly found my Son of a Preacher Man.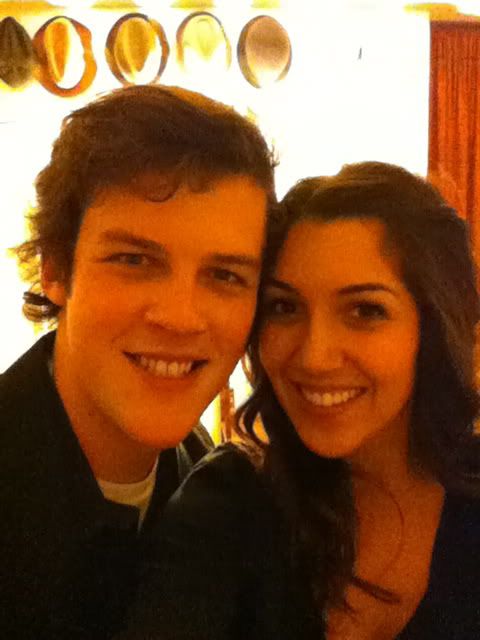 and of course the food was amazing =]
February 8th, 2011